&nbsp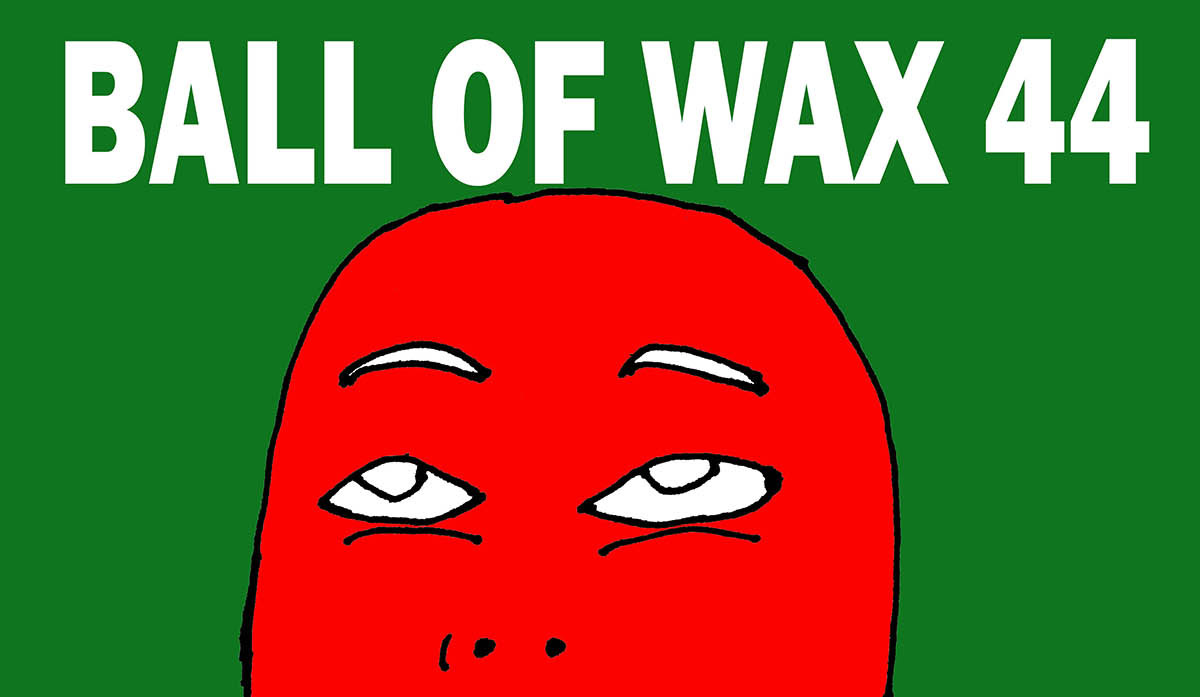 Next Show! – Levi Fuller's Ball of Wax #44
My next show is just two weeks away at the Fremont Abbey on Saturday night, June 11. Ball of Wax might be a title that's totally weird (like, what, ear wax? gross, man!) or totally intriguing to you (like, oooh, gimme that waxy record, man!). In 2005, Levi Fuller came up with his brilliant idea to put out a quarterly compilation album, usually catering each to a specific theme, featuring the current work of various local musicians and bands. I got the opportunity to be a part of this 44th volume, themed The Human Voice.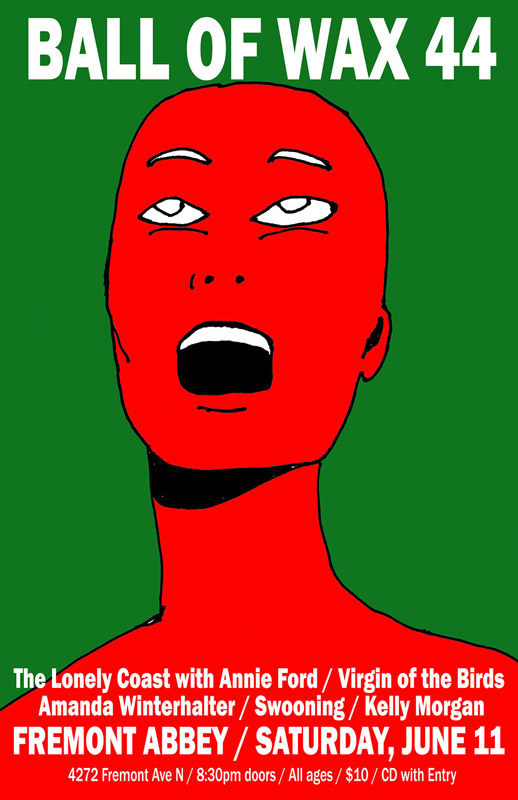 When I played a Bushwick Book Club show with Levi last December, he chatted with me about his Ball of Wax project, and he mentioned that the next one might be themed around the human voice. That night, I performed a song without any instruments, just my voice – I had written an Appalachian ballad-style song inspired by David Lasky's and Frank M. Young's graphic novel, The Carter Family. Not long after that, Levi followed up with me and asked if I'd like to contribute to the next volume of Ball of Wax.
I'm thrilled to be a part of this unique project that aims to promote local music and shed light on current work that a whole range of musicians are making. At the show, I get to join a bill with Kelly Morgan, Virgin of the Birds, Swooning, and The Lonely Coast with Annie Ford. I can't wait to hear their sets and to play mine for you. Not all the music that night will be unaccompanied – we'll have our instruments, but you'll definitely hear some songs featuring just the human voice. Like my song "Sugar Water" that'll be on Ball of Wax Volume 44! You can even hear a preview below.
I highly, highly recommend you catch this show. Not only do you get to hear short sets from five different bands in a beautiful venue tailored perfectly for the human voice, you also get a free copy of the CD when you walk in the door! PLUS, the first 50 tickets sold will be only $8. After that, it's a $10 ticket before the show, and $13 at the door. That's a steal for live music + a CD in your oversized pocket/fanny pack/satchel.
Also, not long after this show, I'll be leaving for a month-long wilderness expedition in bear country! There will also be wolves… and sea otters, and hopefully some whales. (more on that later…)
Hope to see you at the Abbey!
x Amanda