&nbsp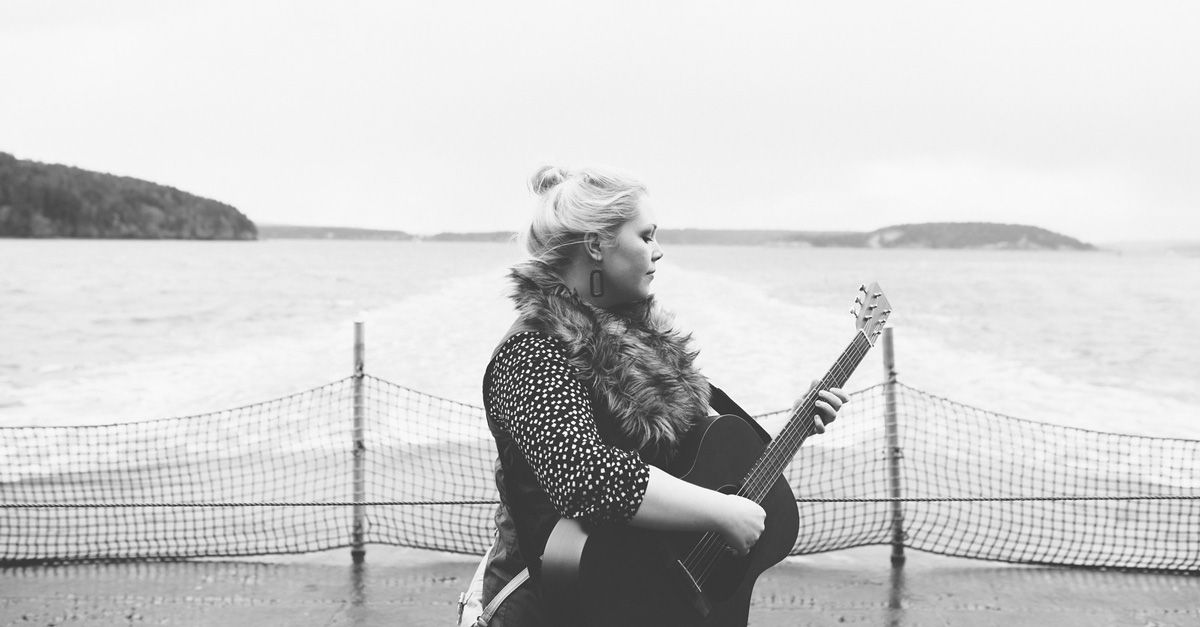 Introducing Kickstarter: Why We Do It That Way
If you've landed on this website and made your way to this blog, you're likely aware that I'm doing a KICKSTARTER because KICKSTARTER is plastered on nearly every page of this beautiful website. And yes, it is true, I have launched a KICKSTARTER.
To explain this thing, I've decided to interview myself for your benefit:
So, what is a Kickstarter, and why have I launched one?
A Kickstarter is an Internet crowdfunding tool, and one of the most successful platforms for crowdfunding creative projects. Essentially, it allows artist's fans and clientele to pay for a product up front that they will ultimately receive in their hands. Crowdfunding lets people partner with the artist to show their support of the artist's work.
I have launched a Kickstarter campaign in order to raise funds for recording my first album. Very exciting!
Why do I need to raise funds for recording, and how much money do I need?
Recording music is expensive! And although I've already invested my own savings into my work, I don't have several thousand extra dollars in my pocket to complete the whole project. But I do have the producer, the engineer, the musicians, and the timing to make it all happen – right now. And that's an opportunity that I've been waiting for since I started writing songs and playing music several years ago.
My goal for this campaign is $6,000. As you can see in the breakdown of costs on my Kickstarter page, there are considerable expenses for recording an album. The musicians and producer and engineer deserve their wages for their time and their skilled work. It costs a lot to replicate the music and package it. And then it costs more money to promote the music and present it as a professional and beautiful piece of work – think of it as the framing. Good frames are expensive. I've worked meticulously with my producer to budget for a professionally recorded album that aligns with my vision, keeping costs as low as possible.
How will I raise money through the Kickstarter?
I'll be promoting it for 30 days on social media, in person, through some emailing and messaging, and any other promotional means I can tap into. The actual money comes from kind people who go to the Kickstarter page and click "Back This Project." They choose how much they want to give (and they get some pretty sweet rewards in return), and then the website adds their pledge to the total amount. Nobody's card is charged until after the goal is reached. And there's one more thing – if I don't raise the whole $6K, I don't get any of it at all! Ouch!
Hold on, hold on – this sounds whack… so even if I get pledges for, say, $5,900, I don't get to use any of that toward my project?
That's the Kickstarter deal, and that's kind of why it's so successful, because people who launch a Kickstarter truly believe in their work, and they are truly serious about accomplishing their goal. It has been a goal of mine for a long time to record an album and progress as a professional musician, and I believe I have all the pieces in place to make a really great album, I just need the funds to do it.
Okay. But is it safe? Is this a scammy deal where people's cards will be charged ten million times?
Kickstarter is the safest of the safe! They've got all kinds of security on their site, and your information is protected. Your card will not be charged until, and only if, my final goal is reached after 30 days. I've pledged to at least 4 Kickstarter projects (all were successful), and each time my card was charged appropriately in due time, and my information was kept safe and sound.
There it is, friends. If you're an artist or a maker, you already know about all of this, and I can't believe you took time to read my ridiculous internal interview. But if you're not an artist or a maker, I hope this was a helpful monologue about why I'm asking for money from my crowd. Either way, your support (monetary or otherwise) means everything to me. I make music because it's how I feel I can best connect to people and the world. Some people connect through socializing or beer drinking or gaming or knitting or tindering. I connect by standing in front of a crowd of folks and singing some songs. It's great, and I love it. I hope you love it, too, and I appreciate you.
xoxo
Amanda