&nbsp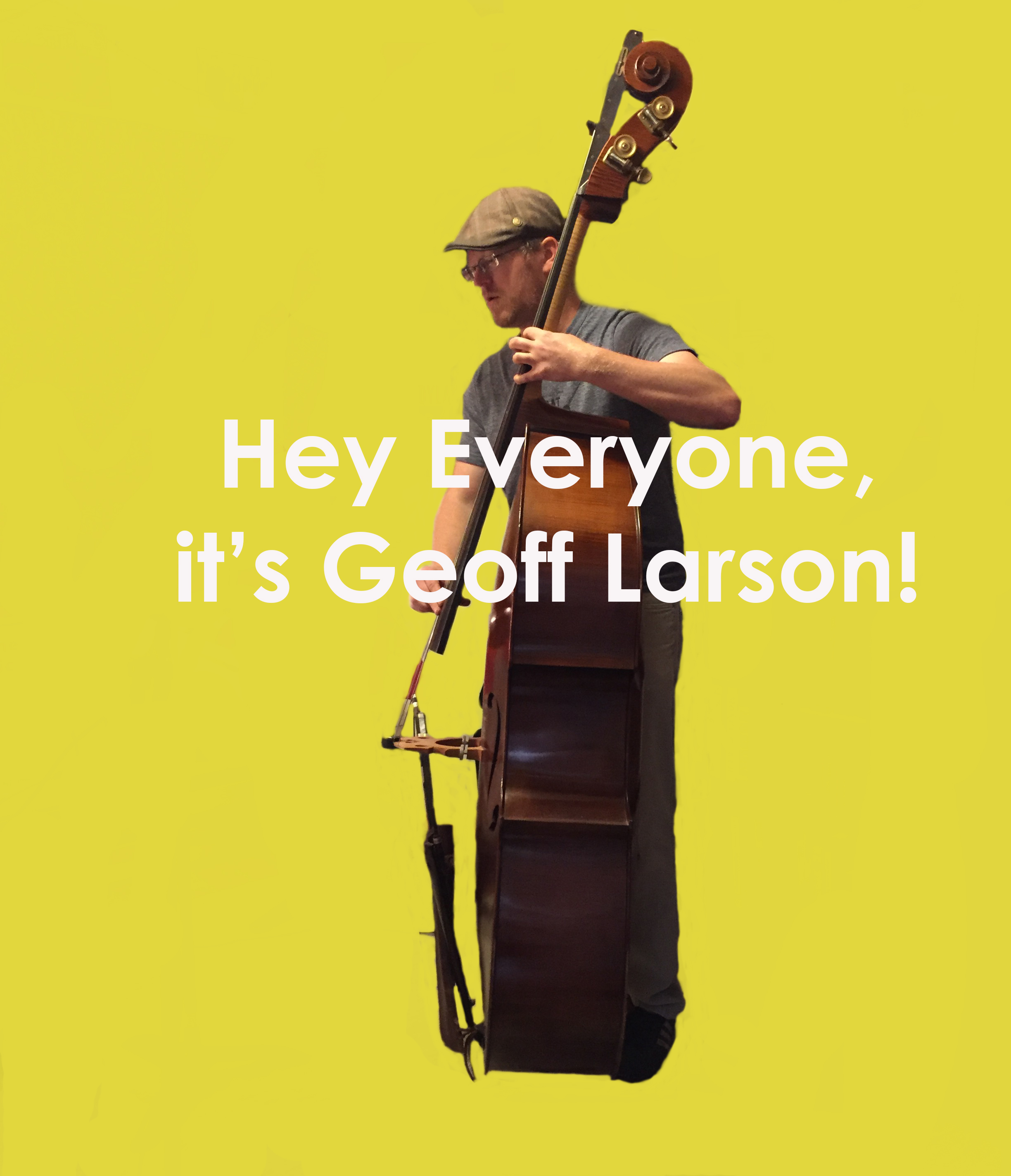 Introducing Geoff Larson: Producer Extraordinaire
There's no way I could've embarked on recording my first album without a producer who was really keen on helping me do it. I first met Geoff Larson when I played a show with The Bushwick Book Club in November 2012. Geoff is the executive director and curator of Bushwick here in Seattle. He first experienced the original-music-inspired-by-books concert format when he was spending some time in New York City working on various music projects (such as the mind-destroying Das Vibenbass). What he took away from experiencing his friend's original Bushwick Book Club in Brooklyn was the amazing connection made between two artistic mediums (literature and music), the connection with the audience, and the connection happening between the artists involved in the experience. Geoff is all about connection.
So he brought that idea back to Seattle with him and started a Bushwick chapter here. And since he and I connected in 2012, he's been kind enough to ask me back to write and play for several Bushwick events.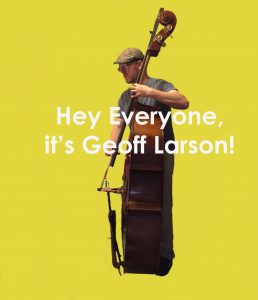 Earlier this year, another Bushwick friend told me, "You know who needs to produce your album? Geoff Larson. You need to record an album, and I want to hear Geoff Larson produce it." I thought that was probably a good idea, nay the best idea. And when I asked Geoff what he thought about producing my first album, his eyes lit up like a Jack-O-Lantern and he said, "HELL YEAH." Honestly, it was kind of spooky. Just kidding, it was awesome!
Geoff Larson is a man who gets things done. That's what makes him the best producer I could ask for on my album debut. Not only is he an experienced and accomplished musician, his dedication to excellence is top notch. He has spent hours listening to some pretty rough iPhone recordings in order to help me arrange my songs to match our shared musical vision. He's taken even more hours and days out of his own busy schedule to coordinate studio time, rehearsals, and production meetings. And he makes sure that my voice is at the front of this project, that my opinions are met and that the songs and arrangements cater to what I do best – singing the songs. Bottom line, Geoff gets it, and he's wanted me to make this record for years. There's nobody I feel I could trust more with the production of this project.
Some things that I appreciate about Geoff are as follows:
He is a wrong lyrics master. If you need somebody to sing the wrong lyrics every time, Geoff is your man.
He is the sweetest man in the town to work with, which justifies why he has the prettiest spider web network of talented musicians who are excited to join in on projects like mine.
Geoff is all about the music – he's one of the most gung-ho, genuine supporters of local music and artists in Seattle. And he loves to connect artists with other artists. Hence, the beautiful work he does through The Bushwick Book Club Seattle.
He likes my music and has always been a great supporter, encourager, and connector for me.
When you hear my new album, you, too, will greatly appreciate and admire this rare ginger bass-playing, non-profit-helming legend. Not enough words can fill pages to express my gratitude for what Geoff is bringing to my debut album project. We are headed back into the studio this week to record electric guitar, vocals, pedal steel, guitar, and more. I'm almost half way to my goal on my Kickstarter campaign with only 9 days left. I hope you'll consider partnering with me and Geoff and my team to make this album a reality. Without you, we can't finish it, and we can't wait to share the finished product with you!
x
Amanda